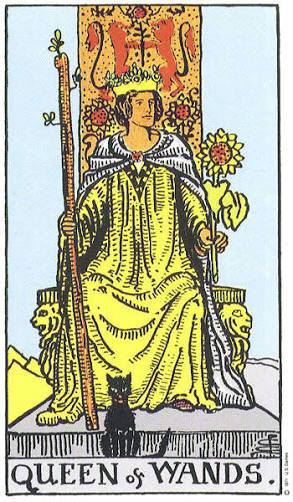 Poem on Queen of Wands
A powerful lady holding a wand,
On a beautiful land.
Dressed in a brilliant yellow gown,
On her auburn hair with a glorious crown.
She is rich of feminity,
With an amazing capabilities.
She uses her inner strength to reach her goals,
When she has to play so many roles.
She is intuitive,
With her good motives.